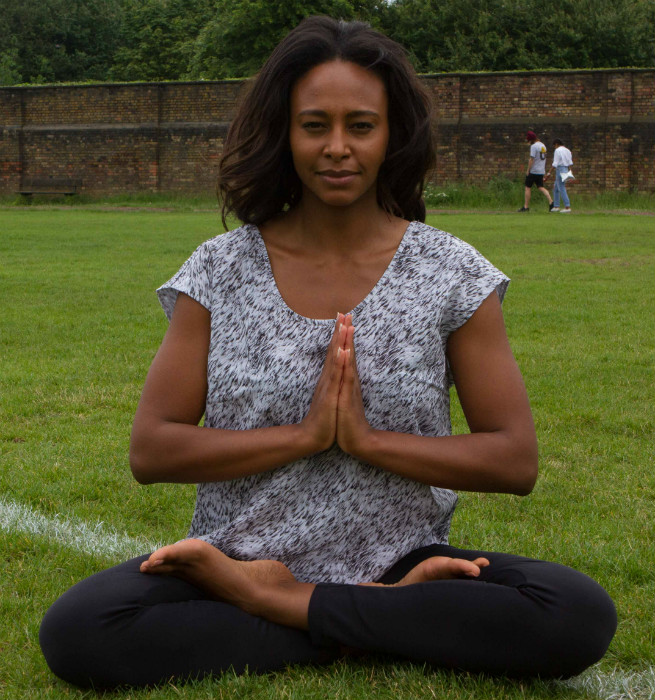 Yoga Teacher
Sophie Diop
Everyone is full of diversity of postures. If one appreciates having things a little loose and unpredictable and like to keep moving, Shopie's yoga class is definitely worth a try.
POSITION

: Yoga Teacher

EXPERIENCE

: 7 Years

EMAIL

: s.diop@yogaholi.cz

BIOGRAPHY

: Since Sophie discovered the power of yoga in 2010, she has felt a deep connection with her breath and body, which immediately led her to incorporate yoga in her daily life. From that moment, she has continually invested in her own practice until the feeling of teaching and helping other people around her become more strong and decisive into her life. Determined to pursue her goal, she travelled to Goa (South India) to achieve an Ashtanga Yoga Teaching Certification at Kranti Yoga School in 2016.
ABOUT SOPHIE DIOP'S CLASS
Sophie's dynamic Vinyasa flow yoga classes instil a balance of warmth and energy within the body and a calmness of the mind. Sophie's classes cover all three major aspects of yoga: Breathing(Pranayama),Posture (Asana) alignments and modifications and Relaxation (Savasana) and Meditation
Vinyasa allows for a lot of variety, therefore each week the classes will focus on different postures (asanas) (rotating syllabus ranging between hip, hamstring, shoulder and core) and will almost always include sun salutations.