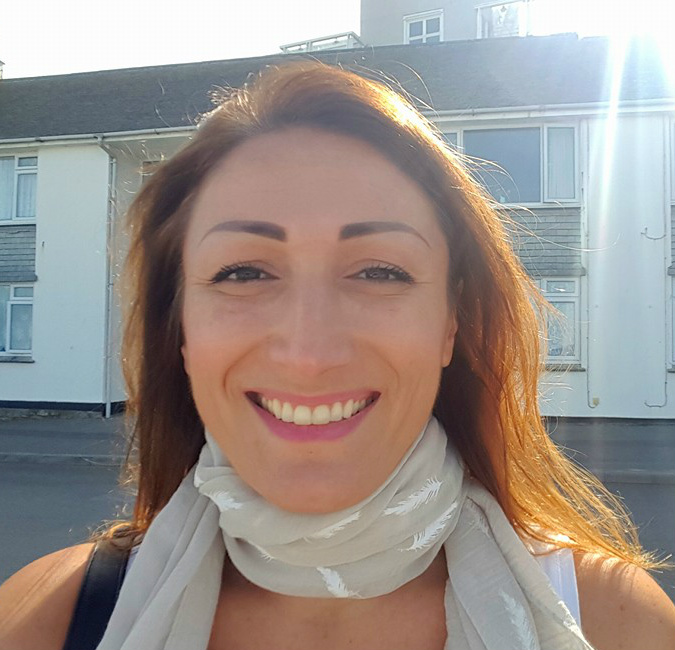 Meditation Teacher
Valentina Buccella
Valentina is a III level reiki master and meditation teacher with the experience, passion and will to share the tools that will help you find your answers and live a happier life.
POSITION

: Meditation & Reiki Teacher

EXPERIENCE

: 12 Years

EMAIL

: v.buccella@yogaholi.cz

BIOGRAPHY

: Valentina started Meditation and Reiki in 2005 and, after a wonderful, challenging and intense journey of self-discovery and spiritual growth, she took her 3rd level Reiki master in 2010. This path has literally changed her life for the best and made her the happy, positive, strong person she is now. She felt "bound to return the favour". Valentina has taught classes from 2008-2012 in Italy teaching the means and methods that allow you to re-establish your balance, live a more authentic and fulfilling life. In London she has mainly worked on a one-2- one basis and is now keen to teach to larger groups.
ABOUT VALENTINA BUCCELLA'S CLASS
Valentina's meditation classes offer you a gentle and ongoing solution to improve your life in all aspects. The class progressively guide you to obtaining long lasting results.
Benefits of Valentina's classes includes: stress release, naturally works of old, deeper issues, improves tight muscles, neck, shoulders and back pain or stiffness, enhances a better sleep quality, increases self-esteem, gives new tools to manage conflicts, gives more clarity of thought, increases our ability to listen to and understand ourselves, helps make the right choices.