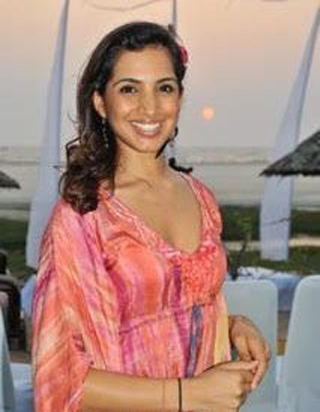 Yoga Teacher
Laxmi
Classically trained in Hatha yoga and the spiritual arts at Agama Yoga (500hr Yoga Alliance 2009), and trained to teach Kundalini Yoga & Meditation by Guru Rattana.
POSITION

: Senior Yoga Teacher

EXPERIENCE

: 13 Years

EMAIL

: hi@yogaholi.cz

BIOGRAPHY

: Laxmi has dedicated the past decade to pursue her own personal development through worldwide travel, in depth study of yoga, mediation, personal therapy, and a inner spiritual search.
ABOUT LAXMI'S CLASS
Laxmi holds a space where every part of you is accepted and welcome, she facilitates a safe space to grow in self knowledge, and still the mind. Weaving together the disciplines of kundalini yoga, and psycho spiritual group work, the driving force is to guide students towards alignment within and without. In each session we tenderly work to uncover the blocks to our yes to life, by creating space in the body we create shifts in consciousness to experience a more authentic presence of being.